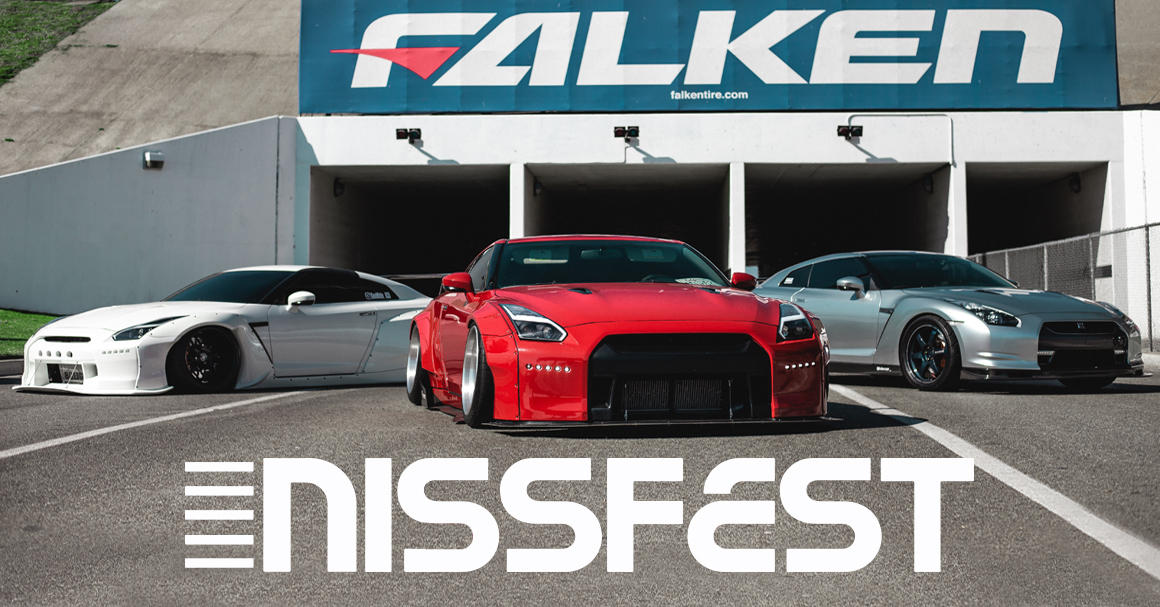 Welcome to Nissfest! Premier Nissan, Infiniti and Datsun Car Show
A mixture of good music, top quality models (Sorry for stealing them for some ride alongs!), inviting high visibility vendors with outrageous GTR builds, and hooking up a handful of ride alongs is what sets NissFest apart. It pays tribute to the Nissan, Infiniti and Datsun enthusiast in a full-potency form.
Shifting from their usual car meet "Z-Day California at Pismo Beach" – Tony Anaya and the Socal Z folks decided that Nissan enthusiasts needed a proper outlet to transition from street to track racing.
Nissan & Nismo
Infiniti & Datsun
Live Music
Models
Rev Competition
Stance and Performance
Awards and Prizes
Vendor Booths
Official Partners and Sponsors Of Nissfest

The Nissan Event Of The Season!
Car Show
Your here because you love JDM Cars right? Nissfest Offers a worldclass car show experience like no other. Checkout the hottest Nissan, Infiniti, Datsun Builds and more!
Complete Builds
Check out cars that break the internet. Nissfest is a custom JDM Car show that showcases Home Grown and Professional shop builds. Join the Nissfest movement and register your build for the 2021 Tour season.
Drifting
Nissfest showcases a variety of drift courses around the United States. Register for the Nissfest Drift course and let your beast off the leash. Nissfest provides Podium winners with exclusive photos of thier car on the track.
Vendors
We have Vendors!!! Buy Car Parts and Accessories from Nissfest Vendors and get access to steep discounts and first issue products. Dont forget to visit the Official Nissfest Booth for Event Apparel.
Models
Whats a car event without Models? Nissfest has some of the most followed Instagram Car Models and Influencers in attendance. Meet and Greet or have your picture taken with a variety of car models.
Music
Nissfest Showcases Live Music and DJ Apperances from some of the Hottest acts. Get backstage passes to to meet artists and DJs and purchase exclusive event Music downloads and clips.
This error message is only visible to WordPress admins
Error: No connected account.
Please go to the Instagram Feed settings page to connect an account.