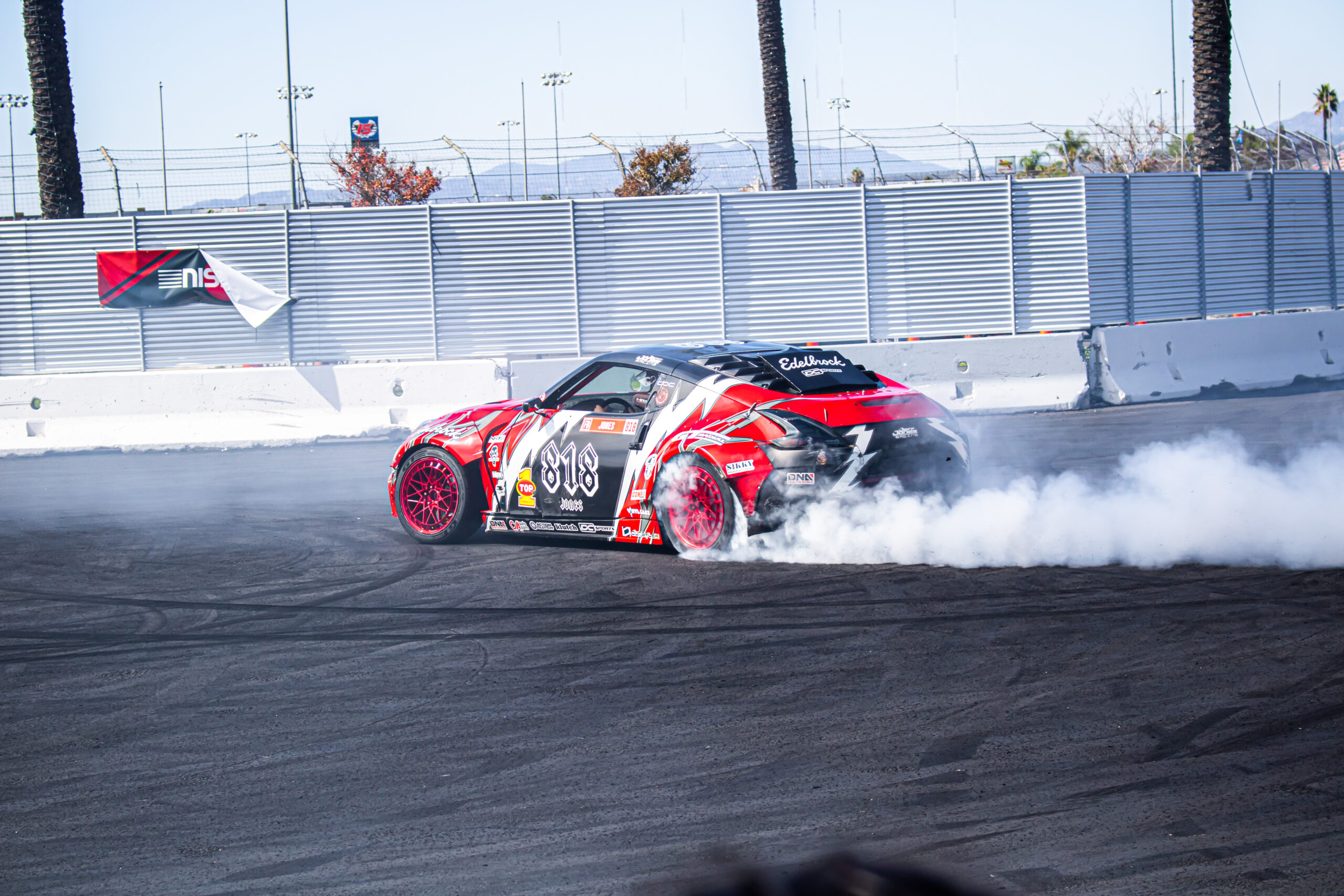 HotPit Drift Experience: Hosted by Nissfest
Presented By HotPit AUTOFEST
Spike Drift
2019 Nissfest brought out Spike Drift! What a party!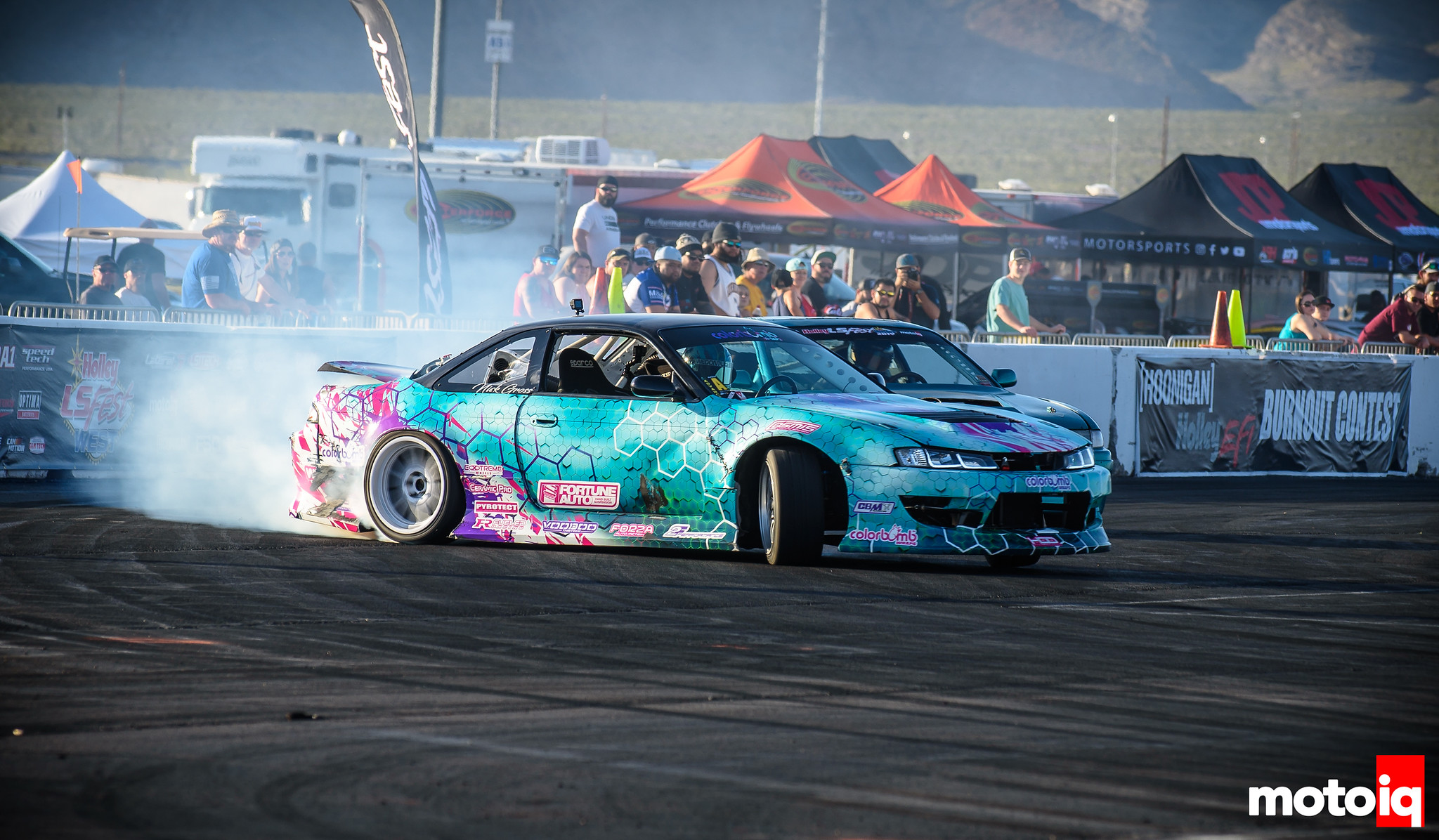 More Than a Car Show: The Nissan Festival
Car Show, Drift Event, Shopping, Music, Food and of course Nissan Enthusiast Community!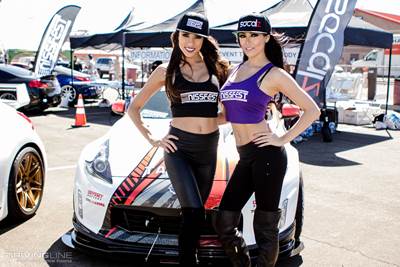 Car Models
What would a festival be without the hottest Magazine and Instagram car Models?
Click To Register for Drift Course
Please Note : Nissfest Irwindale 2023 event will not host a Drift Competition  but instead Ride Along's will be available with The Hot Pit Drift Experience Hosted By Formula Drift Pro Driver Jeff Jones .
Drift Track
IRWINDALE SPEEDWAY
3 DRIFT COURSES
Open Drift Event  
DRIFT TRACK RIDE ALONGS REGISTRATION: $60 PAID AT TRACK ENTRANCE
The Nissfest Drift Day will be an open drift day for all cars. There will be two 1.5 hour morning practice sessions. Followed by an hour of solo and tandem qualifying. The top drivers in each class will get to move on to the final competition session in the evening. Finally, the top performing solo drivers and the final tandem battles will take place under the Irwindale lights in front of a packed house!
This is the perfect opportunity for you to have fun in your own car in the Irwindale Speedway oval. The multiple class format will allow you to drive at your own pace and speed. Advanced drivers will have the opportunity to tandem with their friends, with the option to drive on the big Irwindale bank!
To register and for more details click the button below.
*Registration covers track use only. Drivers and Passengers must purchase a $30 general admission ticket.
New Tracks and Nissfest Events
Follow the Nissfest Tour and Drift Session Events
Nissfest is growing nationwide with Drift Parties, Car Shows, Drag Races and more. Coming to a city near you!
Complete this Survey and get entered for a chance to win a VIP All Access Nissfest Season Pass.
Event Schedule
Event Tickets
Strap In For The Ride Of Your Life!
Get your ride along with a Hot Pit Autofest Driver.
Slide with the best!
Jeff Jones, Formula Drift Pro and his crew represent at this tire slaying, asphalt chewing, pulse pounding drift exhibition hosted at Irwindale Speedway for Nissfest SoCal 2023!
Ride along tickets are sold at the gate and are first come first serve!
Bring a Go Pro or 2 because this is gonna be epic!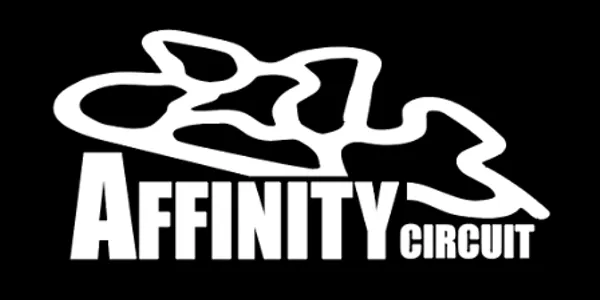 Nissfest Drift Sessions
Seat Time, Camping, Drift Games
The Affinity Circuit is located in Southern Oregon. This Course is the first stop in the Nissfest Tour. Nissfest Drift Sessions are the ultimate track day weekends with Camping, Food, Live Dj, Light Shows, Drift Challenges and More.