Last week, I brought you some coverage of Subiefest, as held at Auto Club Speedway in Fontana, California. What I didn't mention at the time was that I'd also visited Auto Club the day prior for another car show, celebrating another automotive marque. I'm talking about Nissfest.
The event itself was organised by Tony Anaya and the SoCalZ crew, the same people behind Subiefest. But unlike the celebration of all things Subaru, which has been going on for a few years now, Nissfest is relatively new, 2016 being only its second annual running. That said however, there was absolutely no shortage of Nissan, Infiniti and Datsun vehicles, and what was on show was very impressive.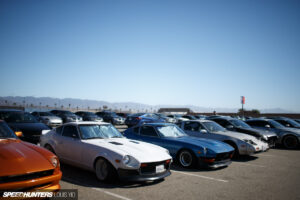 On arrival at Auto Club Speedway I parked my car next to this group of Zs. I knew I was going to be in for a real treat if the parking lot had a selection this nice. I wasn't wrong either; a few moments later I walked through the gates to find the event already well alive.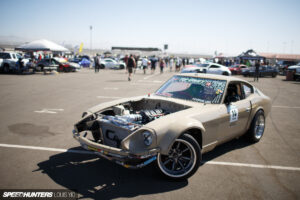 One of the first cars I encountered was a purposeful-looking Z. Despite the countless times I've attended ASB events (and a few Top Drift competition events), I can't recall having seen this car before.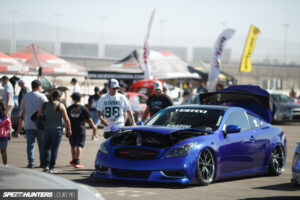 The LS V8 jammed into the engine bay was certainly a talking point for everyone that came over to check it out.